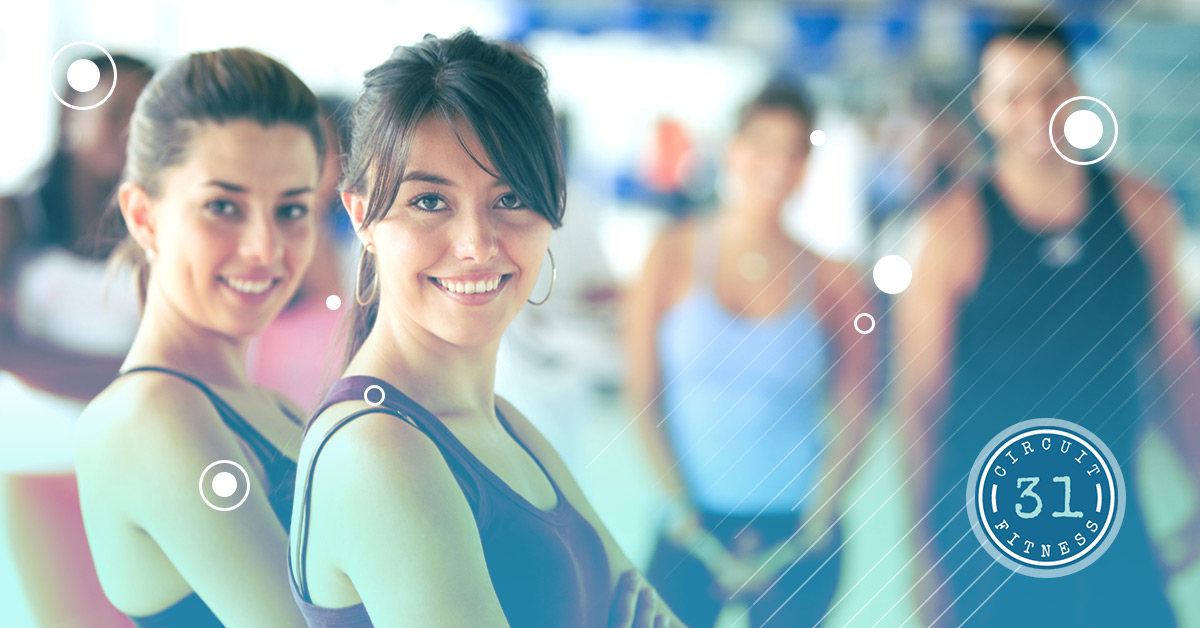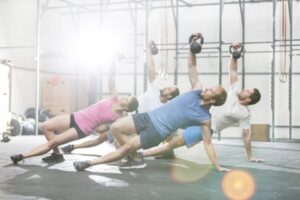 If you are ready to get back into the swing of things and work on your fitness, there is no better way to get started than circuit training fitness. Even if you don't think you have heard of circuit training before, we are sure you have. At its core, circuit training is just moving from station to station to perform different exercises. This helps your body go through a full workout and ensure that all muscle groups get the attention they need. When it comes to the benefits of circuit training, however, these may not be as obvious at first. We have compiled a list of our top reasons to give it a try:
Big Results in a Small Amount of Time
Unless you are already a personal trainer or fitness instructor of some kind, you likely don't have an entire day to just spend at the gym. With this in mind, it's important to find ways to give your body the full workout it needs while still helping you get in and out of the gym quickly. Circuit training is the perfect workout choice. With only a few stations to get through, you do as much as you can at each station before time runs out. Once it does, you move to the next spot. That means no workout will take you longer than you expect. There is no feeling of "I didn't get to that exercise because I didn't have time."
Challenges Your Entire Body
If you have ever been in charge of your own workout at the gym, you might have decided to spend the whole time on the treadmill. While there is nothing wrong with this every once in awhile, you might find that your progress plateaus because you aren't challenging every part of your body. However, circuit training uses stations to target certain muscle groups. We can guarantee that we don't leave any groups out over at Circuit 31 Fitness!
Combines Cardio and Strength Training
Believe it or not, there is nothing wrong with combining cardio and strength training! If you have a hard time inspiring yourself to go for a run or lifting weights, you can get the benefits of both all at one time. Circuit training offers the best of both worlds by combining heavy weight lifting with high-intensity cardio for the workout that will really challenge your body each and every time.
Boost Your Metabolism
Circuit training is usually set up in a way that uses HIIT techniques (high-intensity interval training) combined with weight lifting. This forces your body to kick into overdrive, burning calories along the way. In fact, on average, people burn more calories in 20 minutes of circuit training than they do in an hour on the elliptical reading a magazine. Plus, HIIT training's after effects keep your body burning through calories for 48 hours after the workout ends.
No Wasted Time
If you've ever waited for a machine or slowly meandered to the drinking fountain, you know how easy it is to let time slip away at the gym. With circuit training, there is no time to stop! It's easy to hop from your first station to the second with no hesitation, as everyone is switching spots at that time.
Beat Boredom
Mixing it up every 30 seconds to a minute will keep you focused and engaged, and you might be surprised how quickly our program flies by! Get a hard workout in a short amount of time without staring at the clock. Also, you can always mix up the stations so that you are doing something new every time you do the circuit.
Circuit 31 Fitness in Allen
Circuit training is extremely beneficial, and we know how expensive it can be to buy the equipment needed to do these workouts at home. We proudly offer a set environment where you can use each station—we will show you how—and then when time is up, you simply move to the next one. Our workouts are 31 minutes long, so you always know exactly what time you will be finished and ready to go home, back to work, or wherever it is you are headed. Don't let your workout take up so much of your day. With us, you can get in and out in no time and keep your body burning calories for up to two days after the workout.
We have top quality equipment, and our trainers understand that not everyone comes into our gym knowing how to work all the machines. That is why we would be happy to walk you through each station and show you what you need to do to achieve a killer workout. We welcome people of all fitness levels! Come workout with us and watch your body transform into a leaner, stronger version of you. We look forward to working with you and seeing you in our gym. Call today if you have any questions!