Burn Calories + Build Muscle In Just 31-Minutes
31 minutes. 10 stations. 3 minutes each.
Circuit 31 Fitness
SHOW UP and JUMP IN!
NO CLASS TIMES = CONVENIENCE AND SUCCESS
FRIENDLY STAFF + GREAT ATMOSPHERE
BURN FAT + BUILD MUSCLE IN ONLY 31 MINUTES
BETTER. FASTER. SMARTER.
The hardest part of a C31 workout is showing up. You get here and we'll do the rest, it's that simple!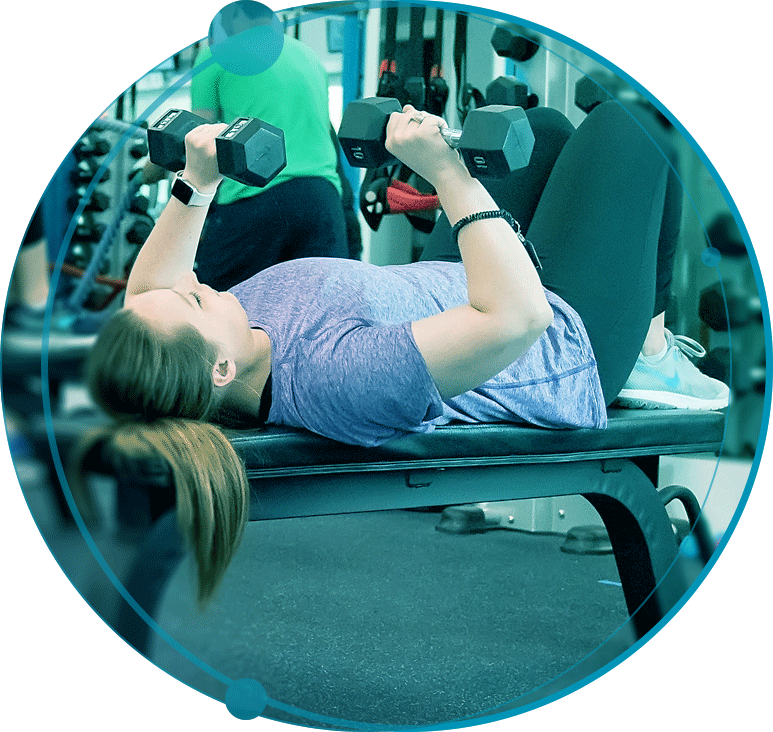 IT'S NOT YOU, IT'S THEM.
Feeling like you've failed other fitness programs?
The old ways of fitness simply do not work! They are designed around pure willpower and inconvenience. As life gets in the way, most of us experience failure a few weeks or months into a new fitness program. Circuit 31 Fitness was designed around the quote, "SHOWING UP IS HALF THE BATTLE!" We've built our program to remove all barriers and incentivize our members to show up so they can experience success.
Working out doesn't need to be intimidating. Get results in your own time. By using our circuit training workouts, you can rely on us to create a fun, engaging experience that will give you results, take less time, and even put money back in your pocket.
Circuit 31 Fitness
Testimonials
"Good Work"
This is such a great, fast, high intensity workout for all levels! I love that I can just pop in anytime and get a workout done for the day!
– Katie Wiebust
"Great Full-Body Workout"
Great full-body workout in a great atmosphere. Adam and his team do a great job of helping you throughout the workout while adding additional fitness tips along the way. I highly recommend this place!
– Jason Reed
"So Grateful This Is In Our Community"
What a great, inspiring atmosphere for working out! The facility is so clean, the 31-minute circuit is fun and challenging, and the people / personal trainers are welcoming and helpful. I'm really grateful this is in our community!
– Blaire Thompson-White
Circuit 31 Fitness
SHOW UP and JUMP IN!
939 W. Stacy Rd.
Suite 190
Allen, TX 75013
Staffed Hours
Monday – Thursday: 5:00am – 10:00am & 4:00pm – 7:30pm
Friday: 5:00am – 10:00am
Saturday: 7:00am – 12:00pm
Key Fob Hours (Members Only)
Monday – Saturday: 5:00am – 9:00pm